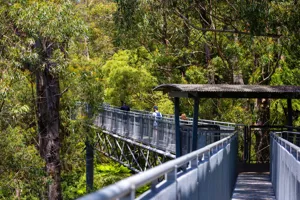 International Forests Day Competition!
Forests are key to combating climate change, and to contributing to the prosperity and well-being of current and future generations. Forests also play a crucial role in poverty alleviation and in the achievement of the Sustainable Development Goals (SDGs). Yet despite all of these priceless ecological, economic, social and health benefits, global deforestation continues at an alarming rate.
What is International Day of Forests?
The United Nations General Assembly proclaimed 21 March the International Day of Forests in 2012 to celebrate and raise awareness of the importance of all types of forests. Countries are encouraged to undertake local, national and international efforts to organize activities involving forests and trees, such as tree planting campaigns. 
Why is International Day of Forests important for schools? 
This competition can serve as a fantastic prompt for discussions on sustainable forest management and the protection + revival of ecosystems around the world.
It can teach children to be more mindful about the planet and how we dispose of waste.
Encourage students to think about what kind of difference they can make at an individual level.
Enter to win a free school excursion for your entire class + a free family pass to Illawarra Fly Treetop Adventures!
Create your own mural or artwork, write a poem or story, write a letter to your local or state government member, organise (and document) a tree planting group at your school or in your community ... there is no limit to your creativity or eco-warrior drive! Just show us why it's important that we protect our forests!
Use your creative or organisational skills to WIN a guided-school excursion for your entire class to Illawarra Treetop Adventure + a free family pass too!
How to enter:
The competition is open to any primary or secondary school in NSW
You can participate by heading to the link HERE 
Please read the T&C's listed on the page link also.
Entries close 5pm Sunday 13th March 2022.
The winner will be announced 21st March 2022.