Meet our Newest Residents- The Mermaids!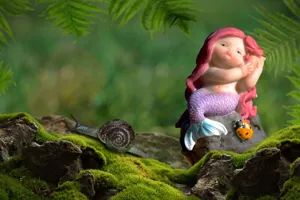 Visit Mermaid Crescent these July School Holidays!
After some crazy winds in the month of June, Illawarra Fly has had some visitors end up lost and making the rainforest their home.
Come visit the Mermaids in Mermaid Crescent within the grounds of Illawarra Fly and find the hidden symbol that gives them their magical power to take home a special gift. For a limited time, meet them as well as the Gnomes, Pixies and Fairies that live within the Enchanted Forest.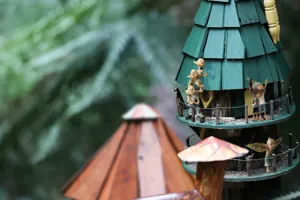 The Cheeky Pixies of Pixie Hollow
Visit our new magical resident Pixies on the enchanted forest trail!
Pixie Hollow is home to a family of pixies who love to play tricks! Part of ancient Celtic lore, pixies are mischievous creatures who are fond of dancing and laughing. They are also known to be "great explorers familiar with the caves of the ocean, the hidden sources of the streams and the recesses of the land." It's little wonder they have found a home in the Illawarra Rainforest.
Look closely to see if you can spot these cheeky pixies as they make friends with the local wildlife, play games and make themselves at home in Pixie Hollow!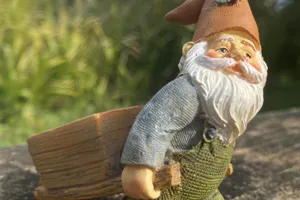 The Magical Gnome Meadow
Visit the magical gnomes that call the Illawarra Rainforest home, as you journey through the Treetop Walk & visit the new Gnome Meadow.
Our magical residents of Gnome Meadow have their own unique homes a and can be found along the bushwalk on the way back to the Visitor Centre.
Gnome Meadow and Pixie Hollow Architects
We would not have our wonderful new residents at Illawarra Fly if it were not for the Menshed in Colac Victoria. Ray and the team have done an absolutely brilliant job bringing our conceptual ideas to life.
Menshed are recognised in Australia as one of the largest male based community development organisations.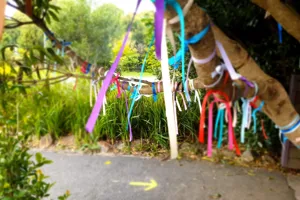 Fairy Forest Ribbon Tree
When Illawarra Fly reopens and you've completed the Treetop Walk trail, head back to the Visitor Centre and grab a coloured ribbon to place on our fairy ribbon tree. 
Make sure you make a wish as you tie the ribbon on!  
Treetop Walk
Online From
$23.40
Per Adult
Discount is applied to bookings made at least 1 day in advance
1.5km walk through the treetops, 20-30 metres above ground
Experience nature with a newfound perspective in the Illawarra Rainforest
Suitable for all ages and fitness levels
Zipline Tours
Online From
$67.50
Per Adult
Discount is applied to bookings made at least 1 day in advance
3 flights, 2 suspension bridges, 4 cloud stations and Treetop Walk included
Tours have limited capacity - book online to secure your spot today
Suitable for ages 4+ and the perfect "my first zip" experience