Today
Friday 25th
10am - 5pm
Last entry at 4pm
Tomorrow
Saturday 26th
10am - 5pm
Last entry at 4pm
We're open everyday these July school holidays!
10am to 5pm (last entry 4pm). 
Please note: Illawarra Fly Treetop Adventures is now a cashless attraction.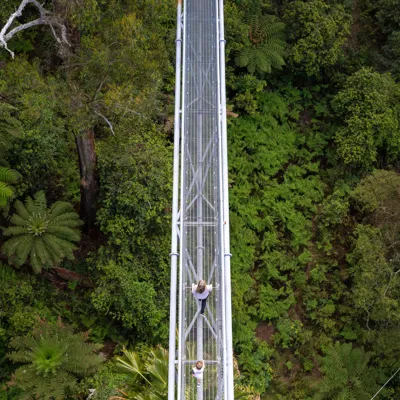 Treetop Walk
Open Thursday to Sunday (closed Monday to Wednesday). 
We recommend allowing 45 minutes to 1 hour to complete the walk.
During NSW School Holidays Illawarra Fly is open every day.
Closed Christmas Day.
Book tickets here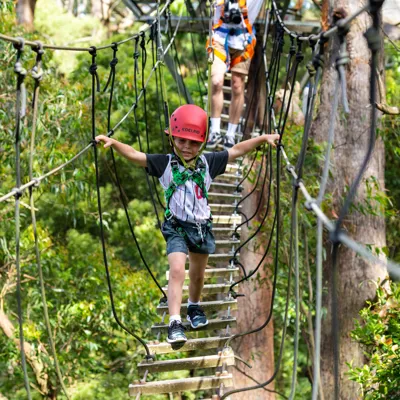 Zipline Tour
Weekdays (currently Thursday and Friday): 11:00am, 12:45pm and 2:45pm.
Weekends and school holidays: 10:00am, 10:30am, 11:15am, 11:45am, 1:00pm, 1:30pm, 2:15pm, 2:45pm. 
*During NSW school holidays, the Zipline Tour is open every day. 
Due to social distancing measures we have limited tours and capacity per tour. Please ensure you secure your spot by booking online.
Please allow extra time to ensure you arrive at Illawarra Fly Treetop Adventures 30 minutes before your Zipline Tour start time.
Book tickets here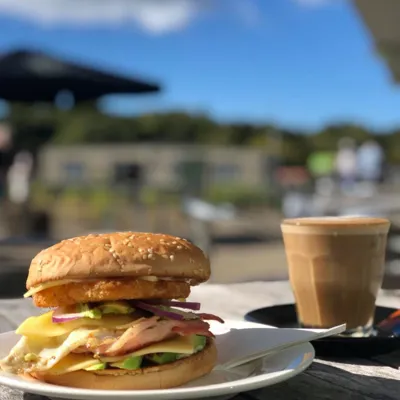 Cafe 106
Cafe 106 (located in our Visitor's Centre) is currently open Thursday to Sunday, 10am -3pm. 
Please note the kitchen closes at 2:30pm daily with coffee/tea available until 3pm. 
During NSW school holidays, Cafe 106 will be open daily.
NSW Holidays Dates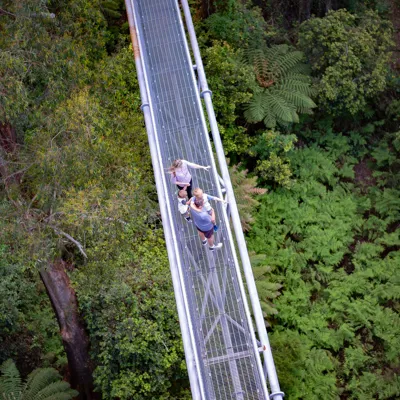 Summer School Holidays 2020/2021:
19th December 2020 - 26th January 2021
Term 1 School Holidays:
5th April 2021 - 16th April 2021
Term 2 School Holidays:
28th June 2021 - 9th July 2021
Term 3 School Holidays:
20th September 2021 - 1st October 2021
Summer School Holidays 2020/2021:
20th December 2021 - 27th January 2022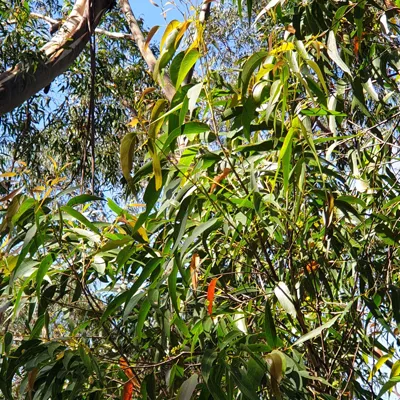 New Year's Day: Friday 1st, January 
Australia Day: Tuesday, 26th January 
Good Friday: Friday, 2nd April
Easter Saturday: Saturday, 3rd April
Easter Sunday: Sunday, 4th April
Easter Monday: Monday, 5th April
Anzac Day: Sunday, 25th April
Queen's Birthday: Monday 14th June
Bank Holiday*: Monday, 2nd August
Labour Day: Monday, 4th October
Christmas Day: Saturday, 25th December
Boxing Day: Sunday, 26th December
*Only banks and certain financial institutions receive the Bank Holiday