Treat your team to a memorable day out!
Spend the day among nature with your peers at Illawarra Fly Treetops Adventures!
A beautiful 1.5km walk through nature seeing breathtaking views over the Illawarra Escarpment. With 500 metres of elevated walkway, you truly feel like you're part of the canopy, raised an incredible 20-30 metres above the forest floor. This walkway also features two gently swaying cantilever and a central spiral tower that rises 45 metres to those panoramic views.
Then, have fun whilst strengthening your team bond on the Illawarra Fly Zipline Tour, which includes three flights, two suspensions bridges and four clouds stations! All departures and arrivals are guided by trained experts who also provide an insight into the unique history of our rainforest.
Escape the 9-5 daily routine and immerse yourself in the Illawarra Rainforest to refresh, refocus and rejuvenate.
Standard Packages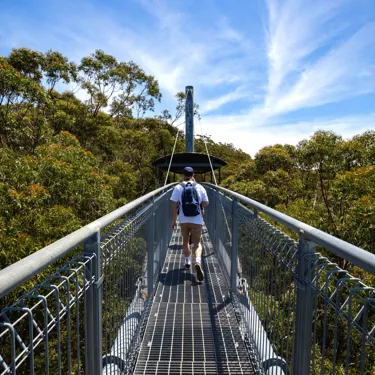 Treetop Walk and Lunch
$40.00 per person
Includes:
- Access to Treetop Walk (self-guided)
- Lunch (Selection of fresh wraps, hot chips, salads and can of drink/bottle water)
- Tea and Coffee on arrival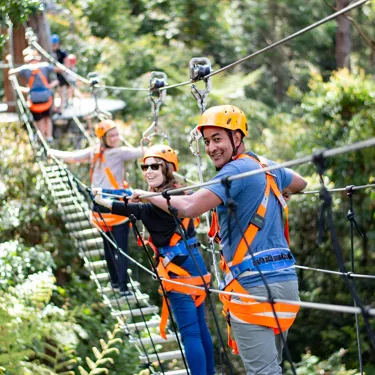 Zipline Team Building and Lunch
$90.00 per person
Includes:
- Zipline Tour
- Access to Treetop Walk (self-guided)
- Lunch (Selection of fresh wraps, hot chips, salads and can of drink/bottle water)
- Tea and Coffee on arrival