Top 4 Scenic Drives
Monday July 17th 2023
Roadtrip, Drives, Family, Treetop Walk, things to do, Roads, Zipline Tours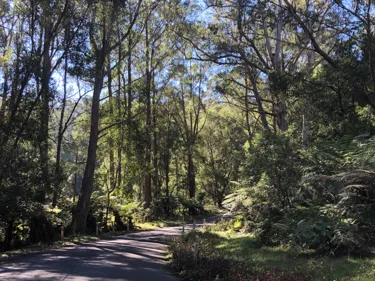 Grab the snacks, chuck on the tunes and get ready for an epic roadtrip. Here are the top 4 best scenic drives to have those car singalongs too.
1. Grand Pacific Drive
Embark on an incredible journey beginning at the Royal National Park  and taking you along the coastline to Jervis Bay, covering a total distance of 140 km. Admire Sea Cliff Bridge, the endless ocean views, plus numerous pristine beaches and vibrant coastal towns, such as Kiama and Shellharbour. Can you find the hidden lookout at Sea Cliff Bridge? 
2. Tourist Drive 15 
Put on Taylor Swift's Speak Now and get ready to experience the gorgeous landscape of the countryside. You will be charmed by quaint villages such as Bowral, Moss Vale, Robertson, and Fitzroy Falls. Feel free to take a break and wander around these places, admiring the picturesque views and majestic waterfalls that the area has to offer.
3. Jamberoo Mountain Road 
Experience the Illawarra Rainforest from the road, recently opened for you to explore. Roll down your windows to smell the fresh, fragrant air, and make sure to stop by Illawarra Fly Treetop Adventures. Take a look at the views from up high, in the tree canopy with the famous Treetop Walk. Or, opt for a family-friendly Zipline Tour for a truly breath-taking adventure!
4. Princes Highway
Whoever thought a highway could make the list? The Princes Highway can - starting in Sydney, wind your way through the countryside, with rolling hills and glimpses of the ocean, this is one surprising drive you don't want to miss. Along the way stop in at Berry for those world famous doughnuts, take a break at a delicious winery and pull over at view points along the way to take in those spectacular Australian country views.