PIE TIME at Illawarra Fly
Friday May 17th 2019
local events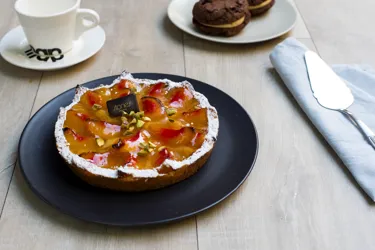 This has now ended, explore more great events here or buy tickets here.
Illawarra Fly Treetop Adventures have partnered with Stone's Patisserie to celebrate PIE TIME for the entire month of June!
Love pies? Getting outdoors? Breathtaking views?
For the entire month of June, Illawarra Fly Treetop Adventures will be celebrating the well-renowned PIE TIME by offering a delicious, sweet pie, baked by the incredible Stone's Patisserie in Bowral.
What's PIE TIME you may ask?
PIE TIME is an entire month event, run by the Tourism Board at Destination Southern Highlands, and celebrates "30 days and 100s of ways to enjoy pies" in the Southern highlands. With over 30 local pie outlets on the 'Pie Trail', as well as local wineries, hotels, cafes and attractions which feature on 'Dine with a Pie'  – it's clear to see why the Southern Highlands transforms into the Southern Pie-lands in June! In partnership with Destination Southern Highlands, Illawarra Fly Treetop Adventures will be featured as one of the 'Dine with a Pie' locations.
What does this mean?
This mean, when you visit Illawarra Fly, you'll not only see the breathtaking coastal views of the Southern Highlands and climb 106 steps to the top of Knight's Tower (an incredible 45 metres above the forest floor), but you'll get to finish (or start) your experience with a delicious slice of Peach Tart! Not to mention, you'll also receive a complimentary free souvenir gift with each pie purchase.
Get ready to elevate your PIE TIME adventures this June, at the Illawarra Fly Treetop Adventures!
V.I.D (Very Important Details)             
Treetop Walk is open 9-5 last entry 4pm
Zipline is open Thursday – Sunday (closed Monday – Wednesday)
Café is open Thursday – Sunday (closed Monday – Wednesday), with complimentary tea and coffee provided on these closure days.
PIE TIME is not included in the ticket price and you do not have to purchase a pie if you don't wish to.
The Peach Tart is $7 and comes with a complimentary souvenir gift
For those wanting to discover more of the delicious delights that Stone's Patisserie create, you can visit their shopfronts, located in both Bowral and Berrima. 
Event Details:
What: PIE TIME
Where: Illawarra Fly Treetop Adventures, 182 Knights Hill Rd, Knights Hill
When: 1 – 30 June
Hours: Open 9am – 5pm daily, last entry 4pm
Cost: $7 per slice of pie with complimentary souvenir gift