PARENTS NSW VOUCHERS
Monday August 1st 2022
nsw voucher, parents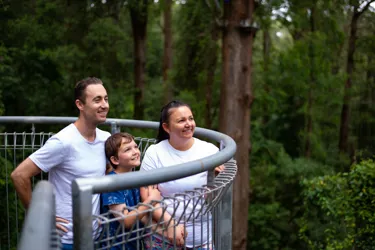 We are now accepting the Parents NSW vouchers, for you to redeem against our most popular tickets.
Using your Parents Vouchers
The NSW Government has launched Parents NSW Vouchers to reward and thank eligible NSW households for their efforts to support learning from home in 2021. Vouchers are valid until 9 October 2022.
Redeeming your voucher is easy!
First up, you'll need to register for your vouchers via the Service NSW Website
Once registered, your vouchers will appear on your Service NSW app in the voucher section
Just show up and redeem at the counter on the day.
NOTE: We are unable to redeem the vouchers for the Zipline Tour, however, we have a lot of wonderful ticket sellers who may be able to do so.