Festival of Fun at Illawarra Fly
Wednesday October 23rd 2019
Merlin's Magic Wand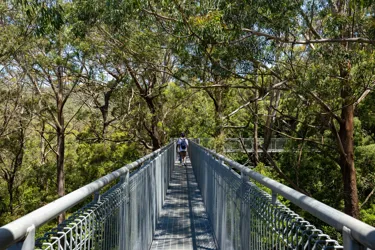 This has now ended, explore more great events here or buy tickets here.
This Saturday, 26 October, Illawarra Fly will be hosting the FESTIVAL OF FUN to raise awareness for our charity, Merlin's Magic Wand (MMW).
We encourage all our guests to dress up as their favourite superhero on the day and join in on the fun!
We have been working with local charities such as Camp Quality Convoy and Kookaburra and will have Bikers for Heroes (who work closely with Camp Quality Convoy) visiting on site from 11am to 12pm.
So come and enjoy a fun filled day this Saturday at Illawarra Fly! See you then!
Find out more about Merlin's Magic Wand here. 
EVENT DETAILS:
What: 'Festival of Fun' at Illawarra Fly Treetop Adventures
Where: Illawarra Fly Treetop Adventures, 182 Knights Hill Road Knights Hill NSW 2577
Hours: Open daily 9:00am – 5:00pm. Last entry to Treetop Walk is at 4:00pm
Cost: Adults from $22.50. Children from $13.50. Zipline Tour (includes Treetop Walk):Adults from $60. Children from $36