Emergency service families swap city smoke for a free rainforest retreat at Illawarra Fly
Thursday December 19th 2019
emergency services, thank you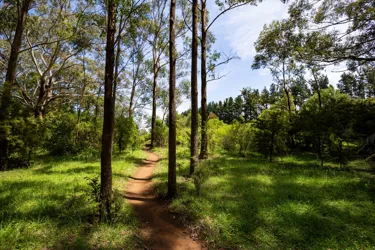 This has now ended, explore more great events here or buy tickets here.
Our thoughts continue to be with those affected by the bushfires and the resulting haze of smoke across Sydney. To show our support, we are offering free admission to our Treetop Walk from Wednesday 1st of January to Tuesday 30th June 2020 to all NSW emergency services and their immediate families, so they can take a break from the polluted air and enjoy an uplifting treetop walk through beautiful temperature rainforest.
The offer is available to Police, Fire and Rescue, Ambulance and Paramedics, SES, Rural Fire Services and wildlife carers from WIRES, Marine Rescue NSW and Sydney Metropolitan Wildlife Services.
The Illawarra Fly is also collecting funds for the Bateman's Bay Rural Fire services, to assist them in the great work they are doing ahead of the long hot summer.
To obtain free entry, simply present identification upon arrival at Illawarra Fly, located at 182 Knights Hill Rd, Knights Hill NSW 2577.
If you have any questions, please feel free to email us at info@illawarrafly.com or call us directly on (02) 4885 1010.