Have fun with this Autumn forest finger painting
Wednesday May 6th 2020
kids activities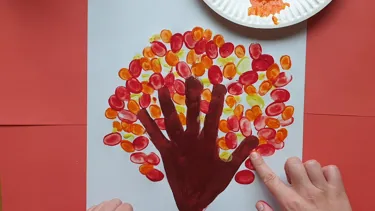 We're back with another family fun craft activity inspired by the colours of Autumn and the changes of nature during this season.
It's a little messy but a whole lot of fun because you get to use your fingers!!
Get the whole family involved with tracing hands, dipping fingers and thumbs in paint and creating beautiful artwork to put up around the house! 
The tutorial above demonstrates the steps on how to make your Autumn forest finger painting and below is a list of everything you'll need. 
WHAT YOU'LL NEED:
White Paper 
Pencil 
Colourful Paint 
Paint brush
Paper Plate  
Work space set up for arts and crafts
Your hands and fingers!
Looking for more fun? Keep posted to our Facebook page for more ideas coming your way!