Australia, We Support You!
Wednesday March 4th 2020
holiday here this year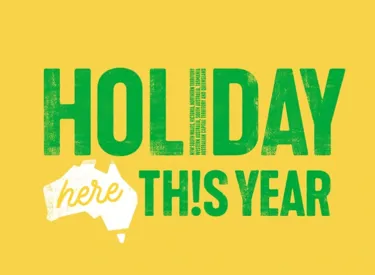 In light of the recent bushfires that shocked our nation, many organisations have launched campaigns and initiatives to help those who have been affected by the fires. In a crisis such as this, we are proud to be Australian and to see our country come together is truly inspiring.
Here at Illawarra Fly, we are offering FREE entry to emergency services and their immediate families until June 30th 2020, to say thank you for the incredible job they did over the Summer.
Below are a list of other bushfire initiatives to help Australia get back on their feet and prospering!   
Tourism Australia 
Smaller communities and regional towns, rely heavily on visitation from tourists to help their business thrive, which is why (more than ever) it's important that locals are spending their money locally. Tourism Australia have launched an amazing campaign #holidayherethisyear, to encourage Australians to holiday in their town in 2020 to help those communities affected by the bushfires. Why look abroad when you have your whole backyard to explore?!
Destination NSW
In support of and to complement Tourism Australia, Destination NSW have launched their own state initiative – Now's The Time to Love NSW along with the hashtag #LoveNSW. The community-driven campaign calls for people to "book a getaway that gives back" and support both drought and fire affected regions. To promote on social media, people are encourage to take photos that showcase NSW and feature hands in the shape of a love heart in the image and of course, #LoveNSW!  
NSW Business Chamber
"Many of our towns in Regional NSW have been hit hard by bushfire and drought. Small business owners and their staff form the backbone of these communities, and they have lost the vital holiday trade that keeps them going for the rest of the year. Now, more than ever, we must back those who have been impacted by natural disaster."
The #BackingTheBush campaign put forward by the NSW Business Chamber, calls on large corporations who reside in the city, to commit to holding a rural meeting or conference in a fire affected region. It's amazing to see so many large companies already making the pledge to do so, including Qantas, American Express and Woolworths. 
Merlin Entertainments
During the bushfires, many emergency services workers were away from their families and missed out on what should have been the happiest time of the year, Christmas, New Year's and Summer in general! To say thank you to these emergency workers and their immediate families, attractions such as SEA LIFE Sydney Aquarium, WILDLIFE Sydney Zoo, Madame Tussaud's Sydney and Sydney Tower Eye are offering FREE entry until June 30th 2020.
Who to Follow on Social Media
Along with big business initiatives, there are many amazing campaigns on social media to encourage visitation in our regional areas. The six accounts below are doing an incredible job at spreading awareness of local business that have been impacted and need our support! Be sure to give each one a follow to find out how you can get involved.
 So come on down and see what the South Coast has to offer!
We look forward to welcoming you to Illawarra Fly for a fun day out in nature!
We are proud to be part of the Empty Esky campaign and are one of many businesses listed on their map! 
To further support affect areas, check out these 5 road trips to bushfire affected communities.