Introducing Audio Guides!
Monday May 20th 2019
learn about our rainforest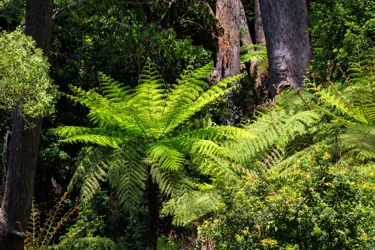 Ready to take your adventure to the next level?
Now you can with our new, self-guided audio guides!
We are so excited to be introducing audio guides to Illawarra Fly because not only do you get to walk about the treetops and discover breathtaking coastal views, but you also get to learn along the way.
With 11 audio stops, you'll discover more than meets the eye. Find out about the development of the structure, the local flora and fauna, our magnificent cantilevers and more!
Complimentary with each ticket purchase, these audio guides are the perfect addition to our incredible Treetop Walk and allow you to really take control of your journey.
We hope you learn something new and enjoy listening to our guide, as much as we enjoyed writing it.
We would love to hear your thoughts on the new audio guides, so let us know during your visit or leave us a review on our Google page!
Enjoy the adventure.   
Terms and Conditions apply:
Free with any ticket purchase (exclusive of Sunrise Tour as this Tour is Guided).
Due to limited stock we cannot guarantee each visitor an audio guide.
Audio guides handed out subject to availability on the day.
A form of ID must be handed in at the Visitor's Centre before you receive your audio guide (loss prevention security).
Audio guides must be returned after the Treetop Walk upon arriving back at Visitor's Centre, where your ID will be returned.