Did You Miss Out?
This experience has set for the year. If you missed out on coming to our Sunrise Treetop Tour then sign up to our newsletter below to be the first to hear when it comes back and for any other experiences or events we hold. 
Treetop Walk Sunrise Tour
Jumpstart your day by joining us for an awe-inspiring Sunrise Guided Treetop Walk this winter! Our wonderful team will greet you with a hot beverage upon your arrival. Trek through the enchanted rainforest as the sun begins to rise above the gorgeous Illawarra coast.
Choose your own adventure - climb to the peak of Knight's Tower, standing 45 metres high above the forest floor, or venture out onto our cantilever for a stunning view of the coastline. Don't miss out on this one-of-a-kind experience!
This is the perfect way to start your day. 
Important Information about Sunrise Treetop Walks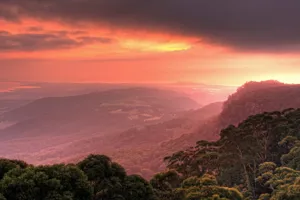 What's Included
Access to the Treetop Walk for a breath-taking Sunrise Tour overlooking the beautiful Illawarra Coastline
Welcomed back at the Visitor Centre with a Buffet Breakfast which includes bacon, eggs, toast, mushrooms, tomatoes and so much more!
Hot Beverage/Coffee for BOTH before and after the Sunrise Treetop Walk
Tour Guide included for the Sunrise Treetop Walk
Re-entry after breakfast to enjoy the beauty of the rainforest rising to start the day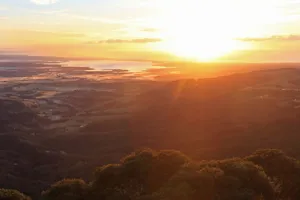 We are so excited to announce the below dates for the relaunch of the Sunrise Treetop Walks-
10th June 2023
24th June 2023
1st July 2023
8th July 2023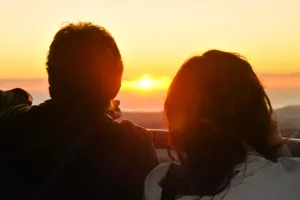 Duration
Your schedule start time will vary depending on the time of year (differing seasons, daylight savings). Starting times range from anywhere between a 4:30am – 7am start. We are anticipating approximately a 5:45am arrival for a 6:00am start for the tours in 2023.
An email will be sent to you 1 week prior to your Tour advising you of this start time. Our Sunrise Tour is a 3 hour package which includes the Tour and Buffet Breakfast.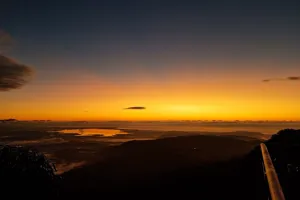 What To Bring
Come prepared for colder weather due to the tours taking place in Winter (warm & long pants, jackets/jumper)
Any camera you want to snapshot the amazing views and scenery on offer (drones excluded)
A flashlight (we have a limited amount on-site – if you definitely want one on you for the tour we recommend bringing your own just in case)
Water bottle to stay hydrated on your walk or purchase one at our Gully Gum Café
Want to Book a Tour?
Prices for Sunrise Treetop Walk Tour
| | | |
| --- | --- | --- |
| Ticket Type | Full Price |  Passholder Price |
| Adult | $70.00 | $45 |
| Child | $45.00 | $30 |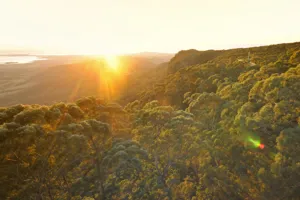 Are you a Merlin Annual Pass or MY FLY Pass Holder?
Reach out to us at info@illawarrafly.com  or call us on 4885 1078 and to receive the promo code for the discounted ticket.
Frequently Asked Questions
Have a question about Sunrise Treetop Walk Tour? Check out some of the most frequently asked questions below
Please be aware that any cancellations within 7 days of the experience date will incur a $20 reschedule fee per person due to the experience being out of hours. For any cancellations or reschedules, please call 02 4885 1078 or email us at info@illawarrafly.com.
We do have a courtesy cart available on site for those with mobility support. We are currently investigating a completely wheelchair accessible option for our courtesy cart on site.
For further information check out our Accessibility Guide or, please reach out to us at info@illawarrafly.com or call us on 4885 1078.
We take every precaution to ensure we are providing a safe and memorable experience for everyone.
If you have any dietary requirements, please do not hesitate to contact us by emailing us at info@illawarrafly.com or calling us on 4885 1078. 
This walk is suitable for all fitness levels. There is a little bit of an incline when you head back from the walk, but most of the way is pretty flat. Our 45meter Knights Tower does have stairs, however you can see the amazing view from the cantilever, which still brings you 30m from the Forest floor and a stunning view point, just without the stairs. 
Want to read our full terms and conditions? You can check them out here.