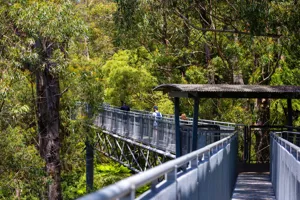 Thank You Health Workers!
To honour our health workers and all the hard work they do, we'd love to host you and your family for a nice relaxing weekend... because you definitely deserve it!
We are offering all NSW health workers a fun day out for THEMSELVES AND THEIR FAMILIES on either the 20th or 21st of August.
Terms and Conditions:
Free entry for up to 4 people
Can be anyone who works in the health care system (nurses, doctors, admin, cleaners, volunteers), it is mandatory to show your ID or another type of proof on your selected day
Only valid for the weekend of 20th and 21st of August
Zipline tickets must be pre-paid prior to the day if wanting to upgrade ($40 adult, $30 child)
We are now cashless! Any onsite payments must be made using a contactless bank card. 
How to request your free ticket:
Simply fill up the form below and we will contact you about your tickets.